KINPARA METALS INDUSTRIES meets demand for both high-mix, low-volume production and mass production, using our wide range production equipment and integrated system.
KINPARA's extensive equipment paired with die technology supports the unique strength of our company. We create added value for complex shaped, large, and other difficult parts, supporting a wide variety of production forms.
Production Technology
Tying together everything from the process configuration to delivery for speedy production
To achieve one-stop service and shorten lead time, we tie every step together in-house from material input to the finishing process as much as possible, always working to significantly improve production efficiency. Using our Die Production Division which is wholly integrated with our production system, KINPARA can quickly improve precision from the prototype stage, and reliably deliver quality products to our customers.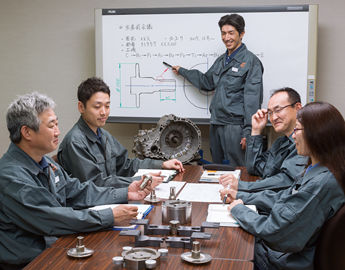 Forging Process
A wide range of production equipment to support a variety of production forms
KINPARA has assembled 21 press machines. Making full use of our variety of equipment, from 80 tons to 1,500 tons, we respond flexibly to customer's demands for deadlines, part size and production volume. In particular our technology, which uses cold forging to produce large products normally made using hot forging, contributes to both the safety and fuel-efficiency of next generation automobiles, through the realization of significant weight reduction.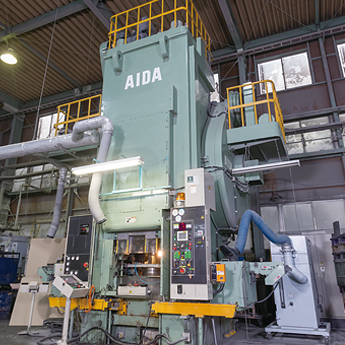 Cutting Process
Meeting demand for higher precision by an integrated production process
Cold forging is a process originally characterized by high quality, and KINPARA performs cutting on products that require ever higher precision (in the order of 1/100 mm). We have also established a system that can support mass production with our fully-automatic feeding machines.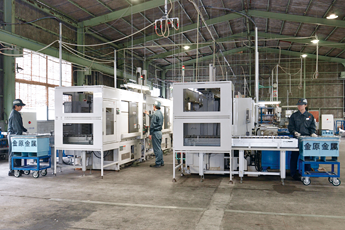 Improving quality through the entire production process
We conduct quality checks with our technical management group at strategic points in the production process. In unannounced inspections, in addition to micron unit measurement of surface roughness and shape, the group checks the formation condition of grain flow inside the product, always working to improve quality and stability.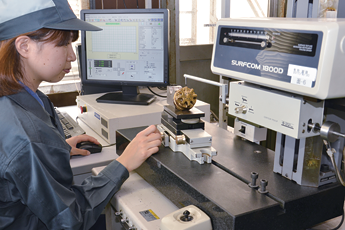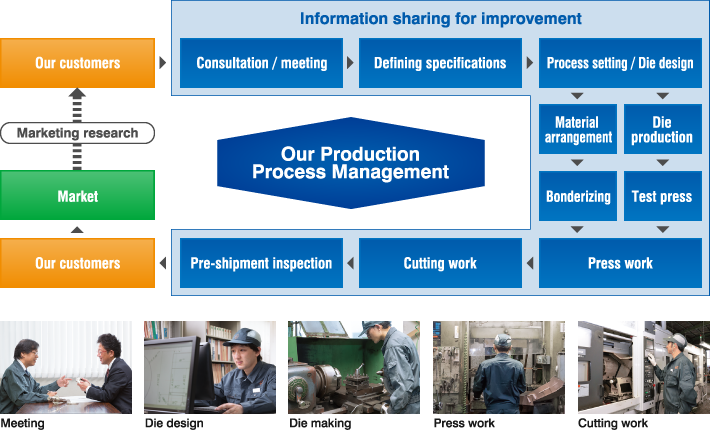 Please check KINPARA's manufacturing in the video
Visit at YouTube.