Making high-value-added products,
focusing on automotive parts which demand high safety.
This forging method used in the Japanese katana is a technology that grants remarkable hardness and toughness to the metal. Because of these characteristics, it is mainly used in the suspension, steering, transmission, and engine parts of automobiles. KINPARA METALS INDUSTRIES aggregates technology and reliability that meet the rigorous standards of automakers to contribute to the QCD improvement of press products.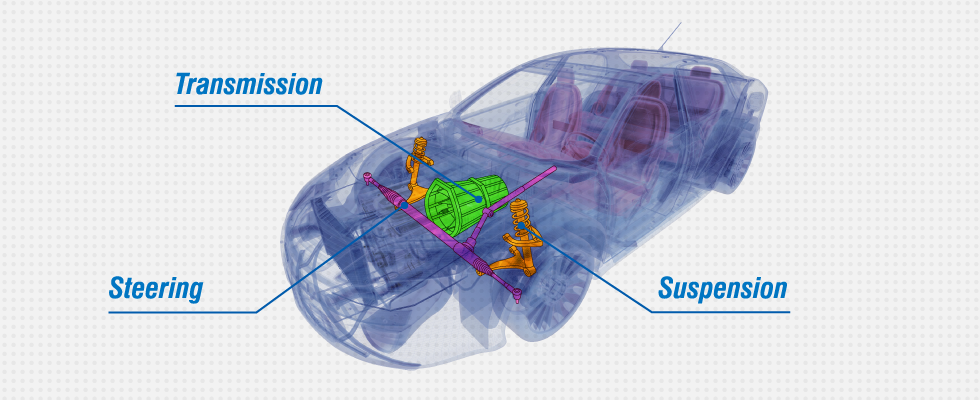 STEERING PARTS
Our cold forging technology is of course used for rigidity, especially in the parts around the steering shaft which do not allow for even the slightest wobble, to ensure a quality steering feel.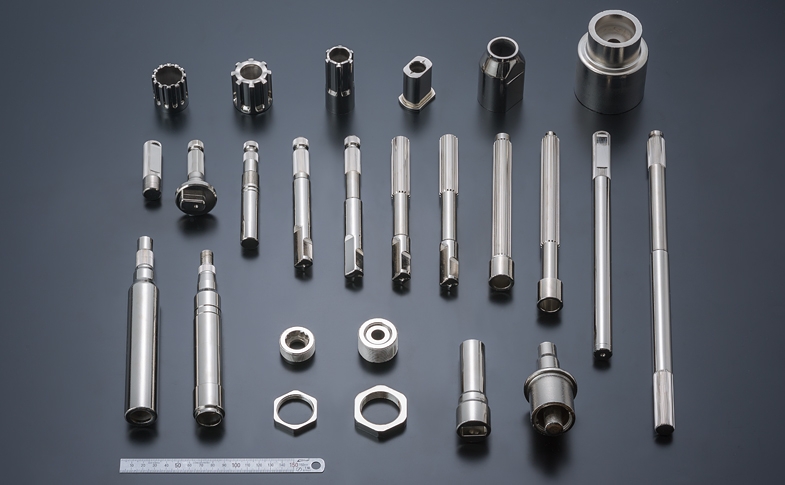 SUSPENSION PARTS
Linkage parts around the feet must be of both complex shape and high precision. We also meet demand for micron level precision in the housing of bearings and pillowballs with our integrated cutting.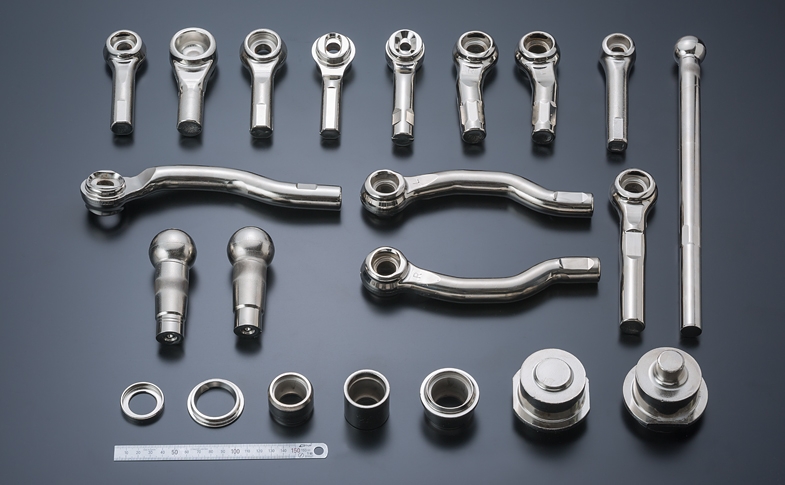 TRANSMISSION PARTS
KINPARA is flexible in its support for a wide variety of transmission parts, from gear shafts requiring advanced manufacturing technology, to relatively simply shaped products.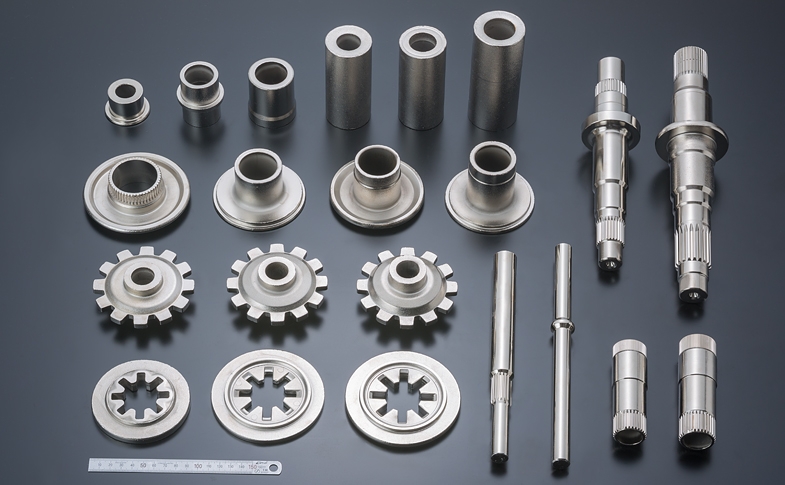 OTHER PARTS
We are confident that our cold forging process, honed by producing important safety parts for automobiles, can realize high added value in a variety of fields. Our performance in cost reduction and shortening delivery times is especially worthy of attention.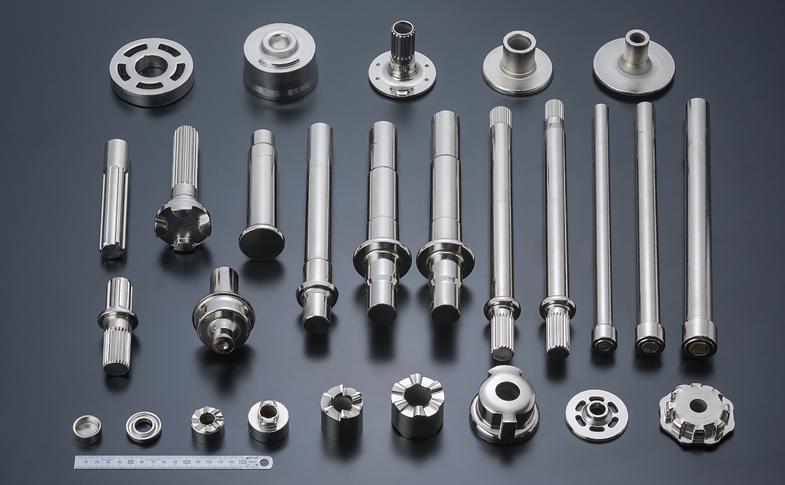 A second opinion on press products
Proposals for improving precision and reducing costs with new processes
Many new ideas have been born from the combination of our knowledge and cold forging technology, from reducing cutting with high precision presses for products that conventionally required post-processing, to cutting total cost by integral molding of a wide range of parts.
Contact us with any doubts you may have about your current production process.
To keep your business running smoothly,
we are constructing a business continuity plan support network
In the Japanese domestic manufacturing industry, preparation for large scale disasters such as earthquakes is an inevitable management issue. We have begun to enhance continuity of business through a network of peers in our industry formed to prepare for disaster, and are working to realize more appealing propositions for our customers.